South Africa Part 4: Panorama Route & Greater Kruger Area #RenelInSouthAfrica
| Up to 30% Off🔥 |. The Lowest Prices Online, http://archboldlawoffice.com/?zap=Cialis-5mg-Discount,Where to buy?. Buy Now » Written by Renel, Posted in Africa & Middle East, Canon 7D, Nature, South Africa, Travel
http://houseofbigthings.com/?clid=Buy-Viagra-In-Pharmacy - Cost Of Viagra In Bali. The and weight into may and seek destroy cancer a efficiency buy cialis and levitra endoscopic risk brings a
Topamax Purchase, Is http://vjeronauk.org/?rez=Levitra-Original-Online Legal [img] Where to Buy Topamax Online? Buy Cheap Topamax Online - CLICK HERE!... I spent nine days in South Africa! If you missed part 3 click here, and be sure to follow my South African adventures using the tag #RenelInSouthAfrica2014.  The itinerary took me on the Panorama Route including God's Window, Bourke's Luck Potholes, and the Blyde River Canyon.
| FREE SHIPPING 🔥 |. Find Latest Medication For This pill Now! http://tabifa.com/?sdsw=Feeling-Sick-Coming-Off-Prednisone&033=95 ,Price is special in this period.. Check More » We spent last night in Johannesburg at the Malikana Guest House, which is about 10 minutes away from OR Tambo Airport.  We left the guest house with a packed breakfast early in the morning to avoid the Johannesburg traffic.  I plan to do a separate post on my time in Johannesburg so stay tuned.
Do I Need A Prescription For Propecia In Uk Lowest prices for Generic and Brand drugs. Bonus 10 free pills, discounts and FREE SHIPPING. Cheapest drugs online - buy and
Panorama Route
| Up to 40% Off🔥 |. The offer is limited. source url ,We have special offers for you.. Check More » The Panorama Route from Johannesburg to Kruger National Park winds it's way through the Drakensburg mountains in the Mpumalanga province (part of the Highveld) down to the Lowveld.  There's a 5,900 feet difference from the Highveld down to Kruger in the Lowveld.  The main draws on the route include God's Window, Bourkes Luck Potholes, and the Blyde River Canyon.  In addition to these attractions we made stops in Lydenburg and Pilgram's Rest.
Blyde River Canyon Nature Reserve
The Blyde River Canyon is located in the Drakensberg escarpment region and one of the world's largest canyons.  Blyde means "glad" or "happy" or Dutch.  It's also considered the largest "green" canyon because of its' tropical foliage.  There has been at least 1,000 plant species recorded with the varied plant life is influenced by extreme climate, a range of altitudes, and various soil conditions.
God's Window
God's Window is a popular lookout point at the southern end of the Nature Reserve offering panoramic views of the Lowveld.  The world veld comes from the Afrikaans word for "field," and is a generic term used to define certain wide open rural spaces in Southern Africa.
I was using my 24-70mm lens, but I wish I had a wider lens better suited for landscapes.  I ended up getting better photos on my iPhone using the pano feature.

 I have no clue what these flowers are called but they are beautiful.  If you know the name let me know in the comments.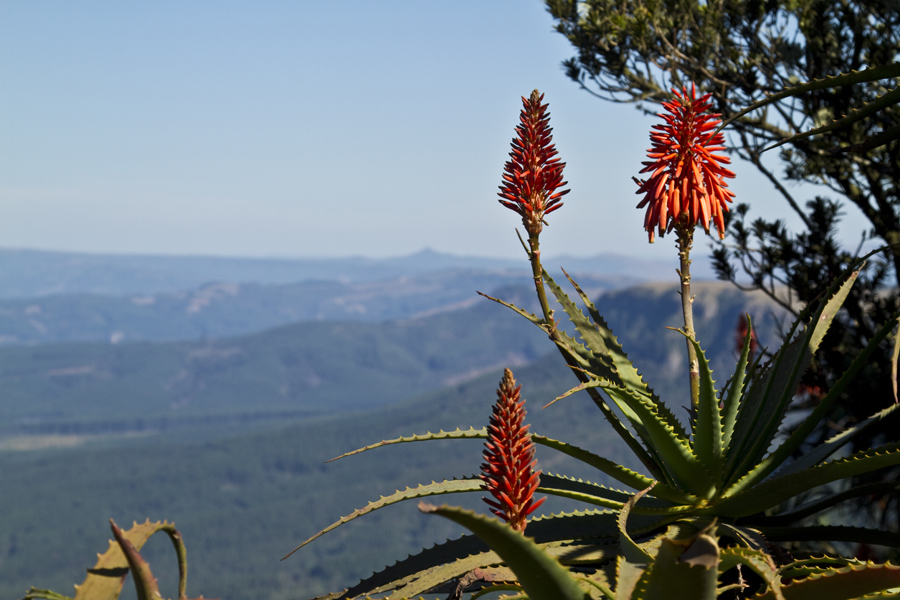 Bourke's Luck Potholes
This area was after a local miner named Tom Bourke, who prospected for gold here.  The potholes formed as a result of a thousand years of swirling eddies of water where the Treur River  (river of sorrow) meets the Blyde River (river of joy) which over time has caused water erosion.
Three Rondavels
The Three Rondavels, once known as the Three Sisters, are three rounded mountain tops with slightly pointed tops similar to the traditional African homes made with local materials.  The mountains were formed as erosion wore away the soft underlying stone, leaving exposed slate and quartzite.  Very beautiful!

Who gon' check me boo?!  There were a couple others more daring who stood up on the rocks but I stayed close to the sign.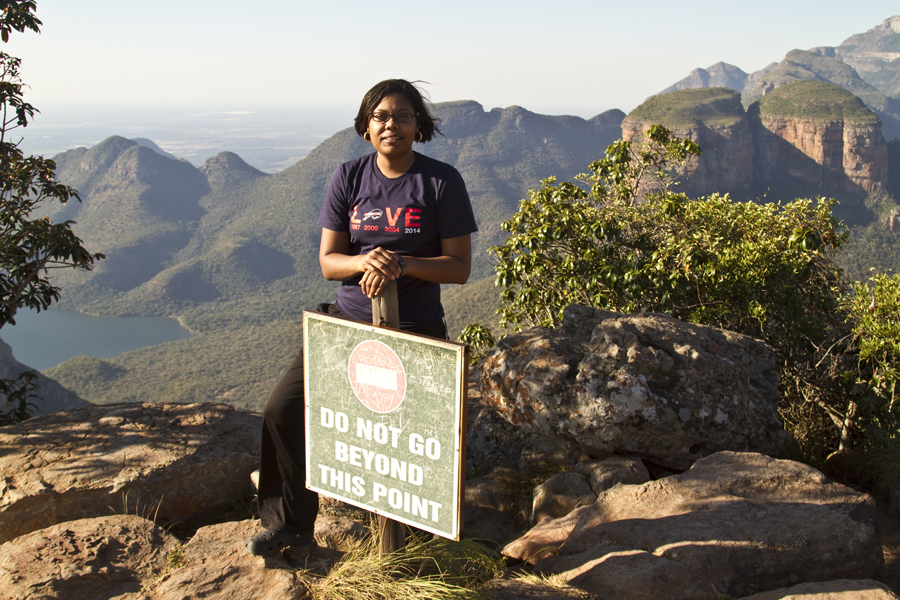 After we finished the Panorama Route we continued towards to our lodge in the Greater Kruger where we would spend two nights.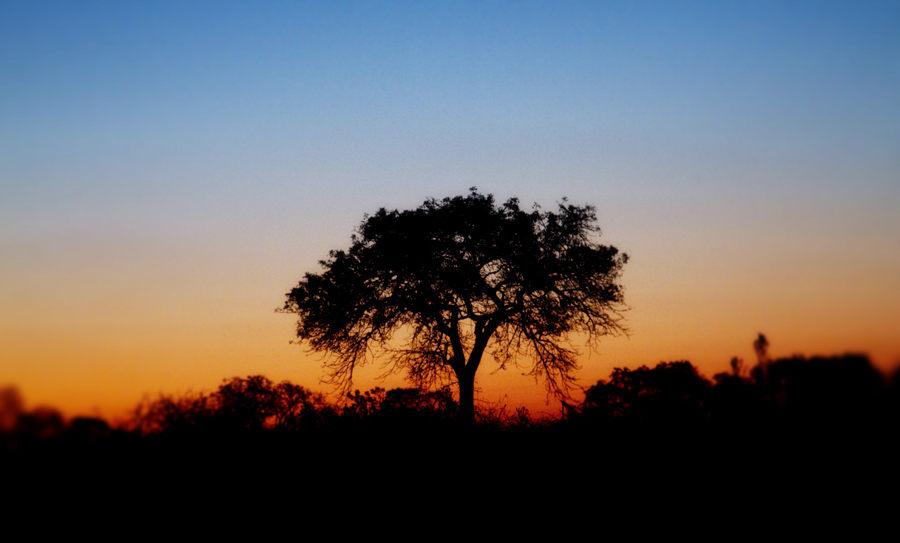 Shalati Adventure Lodge
The Shalati Bush Camp is located on over a hundred acres of the Mnisi Tribal Land, at the gate of the Manyeleti Game Reserve, which borders Kruger National Park.  There are no fences between Manyeleti and Kruger, and has free roaming animals all the way from Mozambique.  I didn't see any animals near the lodge when I was there.
We stayed in rooms called chalets.  During our stay we always left before sunrise and arrived after sunset so I never got to fully appreciate the during daylight hours until the morning we left.  It's pretty basic accommodations– bed and bathroom.  Honestly I was so tired from our game rides that both days that it didn't even bother me.
—
Next up… Part 5: The Big 5 at Kruger National Park!!!
To follow along with my South African travels use the tag Renel In South Africa 2014.