Tag :
painting
Michael Jackson is one of the few artists that I like all of his songs so it's hard to pick my favorites.  But here are my top five in no particular order.  Feel free to add your favorite MJ songs in the comments.
This Andy Warhol silkscreen is on display at the American Art Museum.
Tags: American Art Museum, Andy Warhol, Don't Stop Until You Get Enough, I Can't Help It, King of Pop, Man In the Mirror, Michael Jackson, painting, PYT, Rock With You, Smithsonian
This entry was posted on Monday, June 25th, 2012 at 5:00 am
You can follow any responses to this entry through the RSS 2.0 feed.
Last week I attended a night of live painting hosted by twin sisters Rebecca (white shirt) & Rachel Crouch (blue shirt), who I've known since our freshmen year at Howard.

Be sure to check out more of their work:
Rebecca: Online Gallery / Twitter
Rachel: Online Gallery / Twitter
And then a little more color added…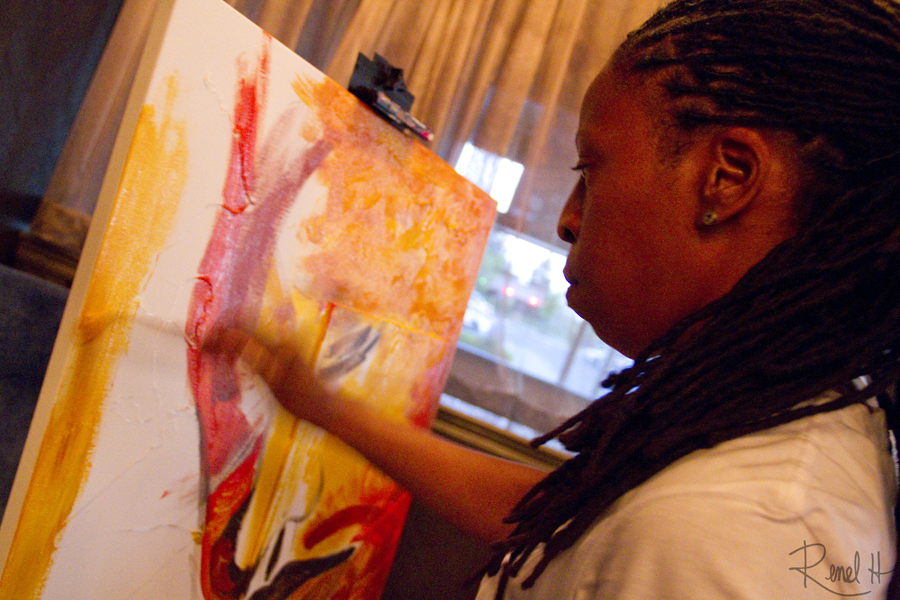 Rebecca loves texture!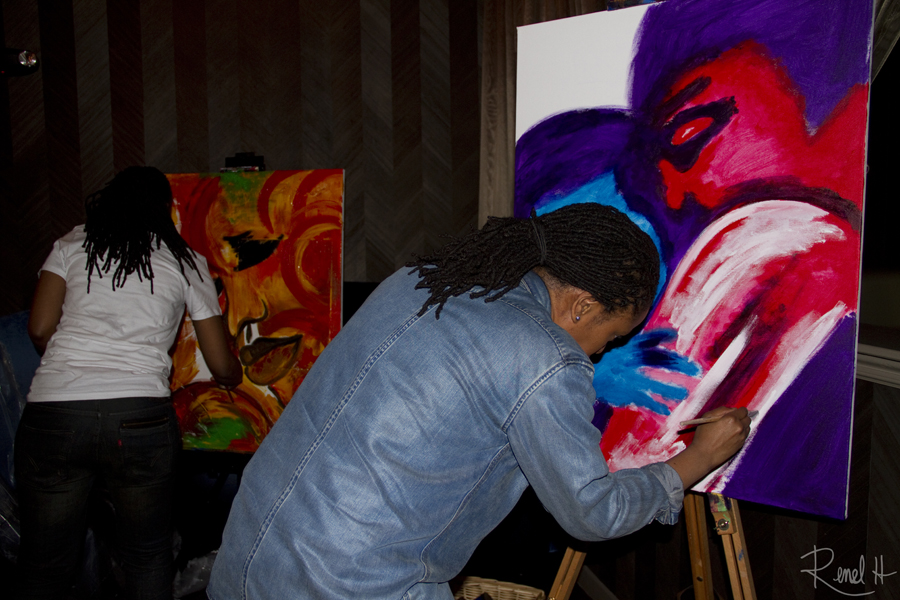 The finished pieces: